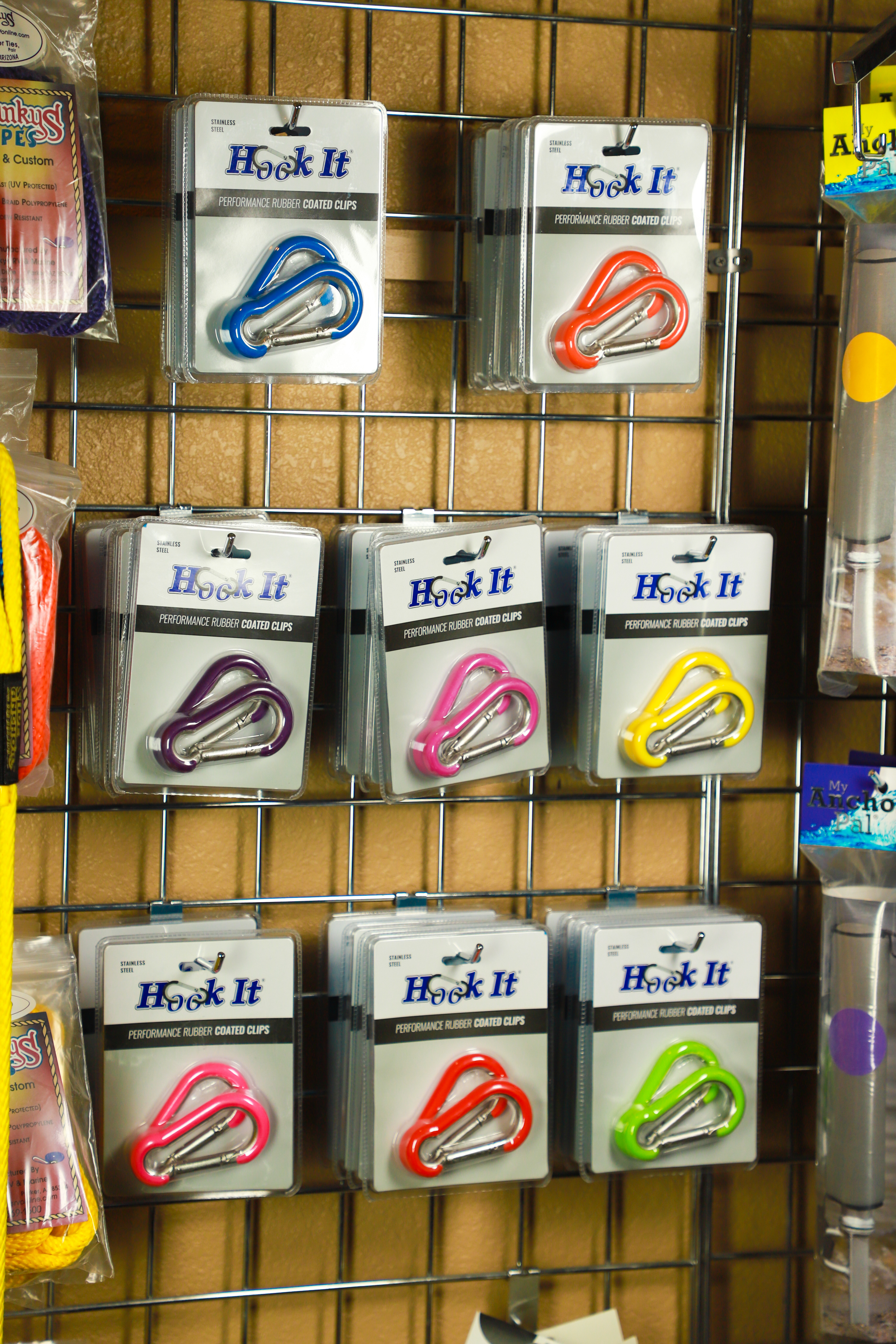 Hook It Clips - 2 Pack
RUBBER COATED – The new, innovative, rubber coated Hook It Clips will not rust, corrode, peel or tear away!
PROTECT YOUR BOAT – The performance rubber is perfect to use while boating and will not scratch or crack the beautiful gel coating of your boat if the carabiner is dropped.
OTHER USES – Great to use for marine, equine, construction, recreational vehicles or competitive racing purposes. Also great for work around the garage, shed, storage units, or any time you need a tough carabiner around potentially delicate instruments.
8 VIBRANT COLORS – The Hook It Clips come with UV protection in 8 vibrant colors including blue, grey, hot pink, lime green, orange, purple, red, and yellow.
HOLDS UP TO 650 POUNDS – These industrial strength clips are not for overhead use. This includes rock climbing, or towing. 2 Pack